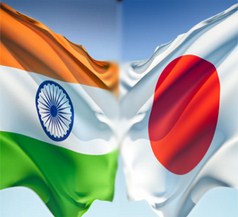 Our Company specializes in. . .
Export Business, IT Consulting, Business Promotions, Real Estate and Business Consulting.
If you have any questions about our Business services, please contact to queries@gmcjapanltd.com.
Call us on:
+ 81-45-681-7181
Consulting Business
We provide consulting and advice for business tie-ups and contracts with companies in India.
Basic Consulting Services
a)
Consultation visits to client`s office
b)
Key market information for desired state of entry in India
c)
Introduction to prospective partners/associates for tie up in India
d)
Will accompany on business trips to India
Other Add on services
a)
Provide list of Top 50/Top 100 Companies (all India, specific region or specific sector)
b)
Provide detailed market or oyher research report (by product, industry, consumer or company)
c)
Consult test marketing in desired markets/market segments
d)
Provide contract advisory services
e)
Create business plan If you have any questions about our consulting services, please contact to
queries@gmcjapanltd.com.
GMC Business Activities